OUR LADY OF GUADALUPE WITH A DOUBLE HALO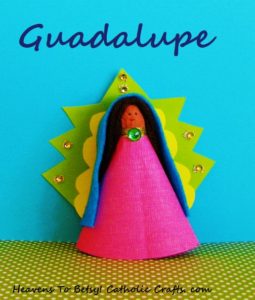 THIS IS A PEANUT-CONE FIGURE OF OUR LADY OF GUADALUPE:
She has a double-halo and is very easy to make!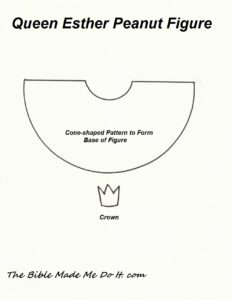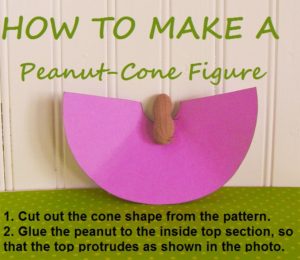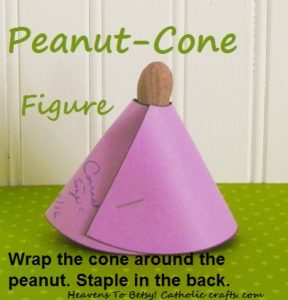 TO COMPLETE THE FIGURE:
Follow the above directions as shown in the photographs. Add yarn hair and felt-pen facial features.
Print out the patterns for the halo, colour and cut out.  Glue the yellow inner halo to the outer green halo. Add "jewels."
Glue the halo to the back of the figure.
To make the veil, cut out a strip of felt 9″(22cm) x .75″(2cm). Glue to the head of the figure as shown in the main photograph.