ST. GIANNA MOLLA, skater
St. Gianna Molla (1922-1962) who was born in Italy was a doctor as well as a devoted wife and mother. She was also a devout Catholic who was active in helping the poor and working for CATHOLIC ACTION in Italy. She gave up her own life to save the life of her unborn child. She was canonized a saint by Pope St. John Paul ll in 2004. And—
St. Gianna enjoyed all kinds of winter sports! Especially skating! This figure of St. Gianna Molla as a skater is very easy to make. It is made from a plastic spoon and an old glove!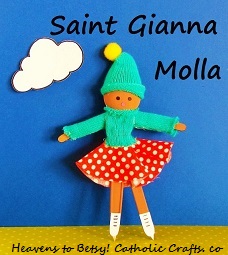 Follow the photo directions to make St. Gianna. Her two legs are formed from a second popsicle stick glued on to the spoon. Her sweater is made from the fingertips of a glove! Her whirly skating skirt is made from a circle. Add silver-painted triangles to form the points of her skates. The skates are painted on to the figure. You can add tiny felt hands (glued into the inside of the sleeves).
Cut the circle to make the skirt as short or as long as you want. Follow the photo directions to make her outfit.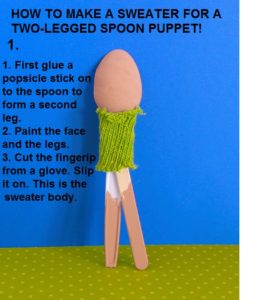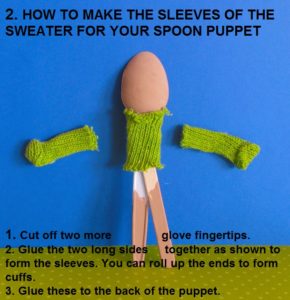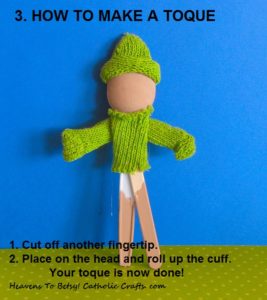 To make her skating skirt follow the directions below: Note that you omit the directions for the popsicle stick arms because St. Gianna's arms are made with the rolled together finger-tips of a glove.j